About
Escondido lives up to its number, being on a virgin beach on the coast of the state of Oaxaca. A short distance from Puerto Escondido, the Mexican mecca for surfing, this haven of peace and tranquility offers you an escape from the routine and stress of everyday life, leaving you with no other option than to enjoy yourself. Its sixteen cabins, its spa, pools and restaurant make the guest feel in Mexico at all times. Its colors, cuisine and, above all, human service and warmth, make this hideaway unmistakably Mexican.
Architecture
Federico Rivera Rio
Jose Juan Rivera Rio
Interior design
Federico Rivera Rio
Década Muebles Vintage
Restaurants
Hotel Escondido has a fantastic culinary experience with its exceptional restaurant. The hotel restaurant offers a varied menu with a fusion of local Oaxacan flavors and international cuisine. Guests can enjoy a variety of delicious dishes prepared with fresh, locally sourced ingredients. The restaurant offers a delightful setting for dining, complemented by stunning ocean views. With its focus on world-class cuisine, Hotel Escondido guarantees a memorable dining experience for its guests.
Schedules
Breakfast 8:00 a 12:00
Lunch 12:00 - 20:00
Dinner 20:00 - 23:00
Wellness
At Hotel Escondido, the spa is a sanctuary of rejuvenation and serenity. Enter a world of bliss as highly-skilled therapists provide a variety of treatments tailored to your needs. The two-cabin spa offers a tranquil getaway, where you can indulge in massages, facials, and body treatments with luxurious products. Forget stress and enjoy pure relaxation in the relaxing atmosphere of the Hotel Escondido spa, where every moment is dedicated to your well-being.
Events
Hotel Escondido is the perfect place to carry out any type of event on the beach, we work hand in hand with the best suppliers in the area to offer tailor-made events, taking care of all the most important details, from the type of furniture, the music, lights, staff and catering. We have an event planner for a more direct and personal treatment, in order to create a unique experience.
Neighborhood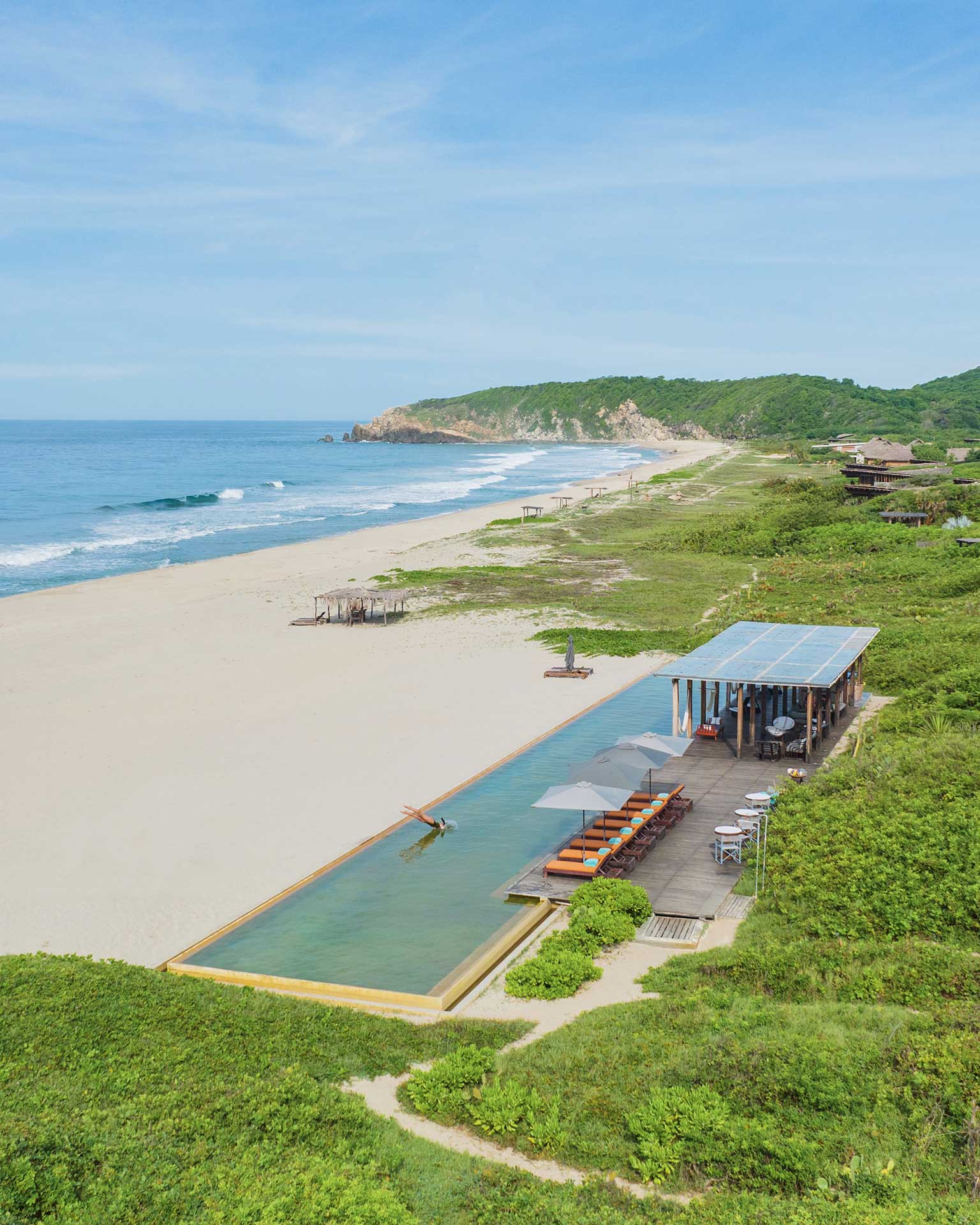 Hotel Escondido is located in the Villas de Tutupec neighborhood, approximately 45 minutes from Puerto Escondido. The Villas de Tutupec neighborhood is located inland, away from the coastal area where Puerto Escondido is located.
Villas de Tutupec is a residential neighborhood surrounded by exuberant vegetation and offers a quiet environment away from the bustle of the coastal city. The hotel is known for its secluded and private atmosphere, providing guests with a peaceful retreat. It is nestled in a natural environment, allowing guests to enjoy the beauty of the surrounding landscape.
Although Hotel Escondido is not located directly in Puerto Escondido, it is still within a reasonable distance, making it possible to visit Puerto Escondido's beaches and attractions during your stay. The 45-minute drive allows guests to explore the coastal area, enjoy the beaches, and experience the vibrant atmosphere of Puerto Escondido before returning to the tranquility of Villas de Tutupec.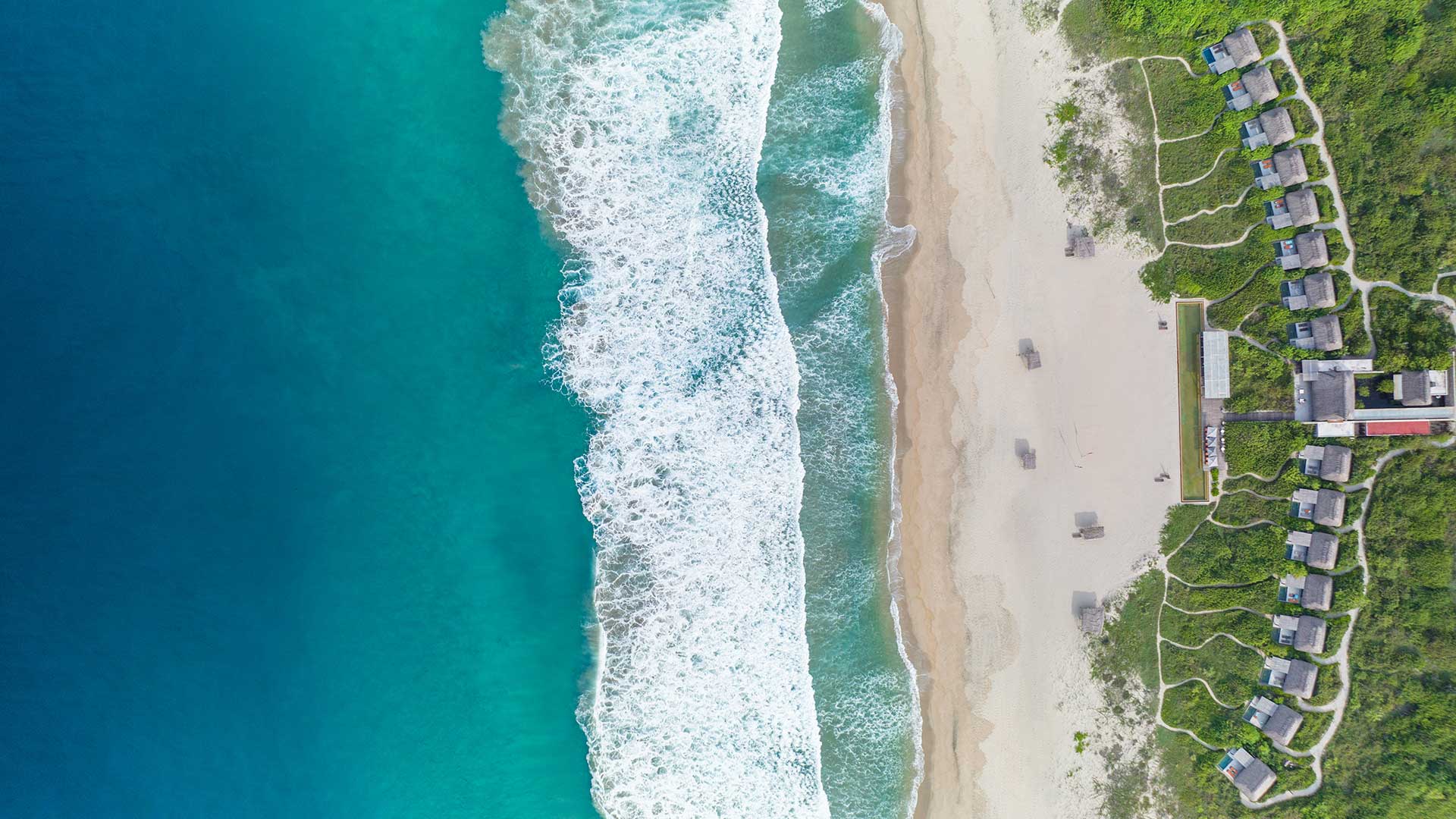 Deluxe
The room has a plunge pool and private terrace with direct access to the beach and ocean views. In addition, a large 50-meter long pool located on the pool deck is shared.
Plunge pool and private terrace
Rain shower
Safety box
TV
Wifi
Minibar
A/C
Phone
Bluetooth speakers
Organic bath amenities
Pets are accepted with extra cost
Security